The White House Correspondents' Association Scholarships
The White House Correspondents' Association is pleased to announce our college scholarship winners for 2021.
"The WHCA is thrilled to recognize these exceptionally talented students who will make up the future of our ranks," said Zeke Miller, president of the association. "We look forward to spending the coming months introducing them to White House reporting and reporters."
The students attend 12 different universities and received a total of $105,900.
The WHCA began awarding scholarships in 1991.  Since the association started helping journalism students in 1991, it has awarded more than $1.5 million in scholarships, and leveraged another $1.25 million in aid.
The scholarships are financed by proceeds from the annual White House Correspondents' Dinner and tax-deductible contributions to the WHCA.
Click HERE to  make a tax deductible contribution.
Some also are supported by partners including the National Association of Hispanic Journalists, the Asian-American Journalist Association, and the White House Historical Association.
Here are the 2020 WHCA Scholars:
2021 WHCA SCHOLAR BIOS
American University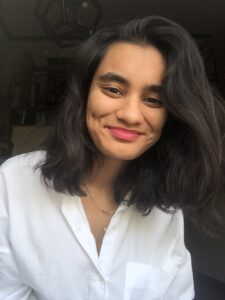 Riddhi Setty, an aspiring investigative journalist originally from Chandigarh, India, is a junior at American University. She is the President of Her Campus American and was previously the Editor in Chief of the American Literary Magazine. Currently working on a series about farmers' protests in India, she recently investigated the mismanagement of COVID-19 related biomedical waste in New Delhi and created and moderated a four episode show on a national news channel about the political opinions of American first-time voters.
ARIZONA STATE UNIVERSITY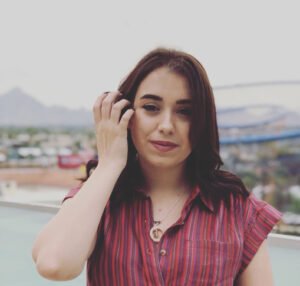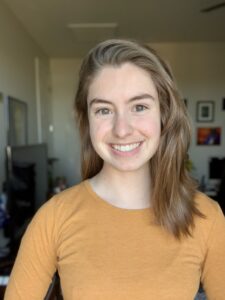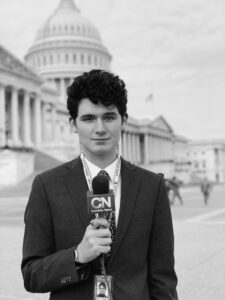 MacKenzie Belley, a journalism and mass communication major from Gilbert, AZ, is a junior at Arizona State. With a passion for videography and producing, she worked on the production crew for PBS Newshour West and successfully launched the Cronkite News Virtual Broadcast during the COVID pandemic. Her career goal is to create engaging news content as a nightly news producer in a large market.
Lisa Diethelm, a senior at Arizona State University from Redondo Beach, CA, is majoring in journalism and mass communication with a certificate in philosophy, rhetoric, and literature. She has worked as an ASU writing tutor, served as an editor for Canyon Voices Literary Magazine, and is the Co-Executive Editor for the Downtown Devil, a student run publication that covers downtown Phoenix. Lisa plans to earn a master's degree in English next year, dreams to be an editor at a magazine, and hopes to someday teach English and journalism.
Jake Holter is a senior majoring in journalism & mass communication at Arizona State, where he hosted his own radio show. From Yorkville, IL, Jake currently worked this spring as a broadcast correspondent in the Washington DC bureau of Cronkite News on Arizona PBS and has worked as a production assistant for CNN's VP debate focus group in Phoenix. His journalism dream job would take him to New York City.
COLUMBIA UNIVERSITY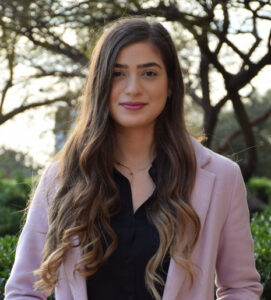 Hiba Yazbek, a Palestinian citizen of Israel, began her career as an editor at Haaretz news desk in Tel Aviv, reporting on the Israeli-Palestinian conflict and Middle East news. A graduate student at Columbia University, she wants to tell the human stories behind war and conflict in Palestine and Israel, with an emphasis on the community's often ignored narrative, in both print and video. The Member of the Arab and Middle Eastern Journalists Association (AMEJA) also wants to report on the injustices and human rights violations in the Middle East and hold governments accountable.
COLUMBIA UNIVERSITY / AAJA
This scholarship is co-sponsored by the WHCA and the Asian American Journalists Association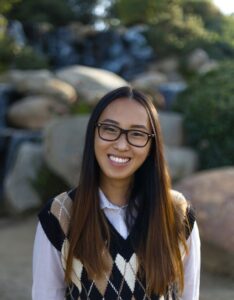 Stephanie Lai from Temecula, CA is a junior at Columbia University studying political science. She previously served as the News Editor for the Columbia Daily Spectator and has worked on metro desks across the country covering local and state politics including the Pasadena Star News, the Philadelphia Inquirer, and the Los Angeles Times. She is a current New York Times Student Journalism Institute participant and will be working on the metro desk at the Washington Post this summer.
HOWARD UNIVERSITY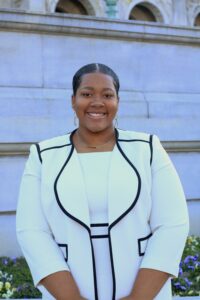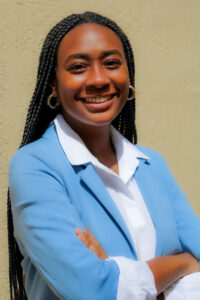 Ariana Cobb is a junior from Westampton, NJ, majoring in journalism. She has been a Reporting Intern at Tapinto.net and will be the Social Marketing Intern for Showtime Network in summer 2021. She is Social Media Co-Chair of the Howard University Association of Black Journalists, Public Relations Assistant for the Undergraduate Student Assembly, Social Media Director for 101 Magazine, and a member of Lambda Pi Eta National Communications Honor Society, Eta Upsilon Chapter. Ariana hopes to be an NBC Page and pursue a graduate degree in public relations or journalism, with the goal of becoming a broadcast journalist.
Nyah Hardmon is a sophomore journalism major from Fort Lauderdale, FL. She is a member of the Howard University Association of Black Journalists, a Creative Content Team member at the Howard University newspaper, a Howard University Student Ambassador, and a member of the Programming department at WHBC 96.3 HD3, the student-run radio station in the Howard University Radio Network. She served as a Spring 2021 Day Eight fellow with the Washington Independent Review of Books. She also is a poet, podcast developer and host. Her goal is to work in radio as a broadcast professional well-versed in all forms of news and cultural journalism.
HOWARD UNIVERSITY – THE HARRY S. MCALPIN JR. SCHOLARSHIP
This scholarship is dedicated to the memory of the White House correspondent who in the 1940s became the first Black reporter ever to cover a presidential press conference – in spite of opposition from the WHCA of the time.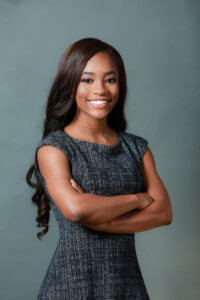 Ashleigh Fields of Charlotte, NC is a two-time self-published author, an international freelance journalist, and a Howard University sophomore majoring in journalism. She is the Campus Editor for The Hilltop newspaper, Director of Internal and External Affairs for the Howard Branch of the National Council of Negro Women, a freelance writer for HBCU Times, The Charlotte Post, and International Baccalaureate Organization, and participates in track and field. A North Carolina High School Journalist of the Year and a winner of the National Federation of Press Women award, Ashleigh would like to own a television news network that specializes in news focused on underserved global communities.
IOWA STATE UNIVERSITY// WHITE HOUSE HISTORICAL ASSOCIATION
The Hugh S. Sidey Scholarship honors the late White House correspondent, who later served as chairman of the Historical Association, which sponsors the scholarship.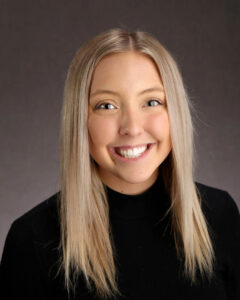 Teagan Gara is a junior majoring in journalism and mass communication and political science. From Hampshire, IL, she was a Legacy of Heroines scholar in 2020 and is currently an intern with the Carrie Chapman Catt Center for Women and Politics at Iowa State University. After graduation, Teagan plans on exploring political communication.
NORTHWESTERN UNIVERSITY – DEBORAH ORIN SCHOLARSHIP
This scholarship is named for the late White House correspondent for the New York Post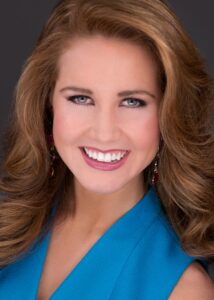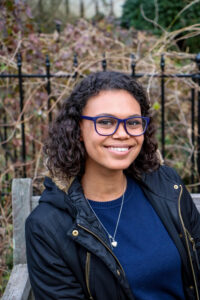 Julia Benbrook is pursuing her master's degree at Northwestern University with a specialization in politics, policy, and foreign affairs. The Woodward, OK native worked as an anchor/reporter at the CBS affiliate in Tulsa and her work has been published with USA Today, The Grio, linked on NPR's website, and aired on various broadcast outlets. Nominated for a Heartland Emmy in the Interview/Discussion category and a winner of the NextGen Under 30 Award in the state of Oklahoma, Julia interned this spring at The Hill and would like to work as a congressional or White House correspondent.
Cheyanne M. Daniels of Palos Hills, IL is a graduate student at Northwestern specializing in politics, policy, and foreign affairs reporting. She was the Illinois College Press Association's Best News Story winner: 3rd Place (2019), Saint Xavier University's Student Journalist of the Year (2018), and a Research Scholar at Notre Dame's Journalism, Ethics and Democracy Institute (2020). At Medill, Cheyanne reports on politics and policies affecting disenfranchised and minority communities, including Illinois inmates' responses to the COVID-19 vaccine, and hopes to continue reporting on how policies affect vulnerable communities.
NORTHWESTERN UNIVERSITY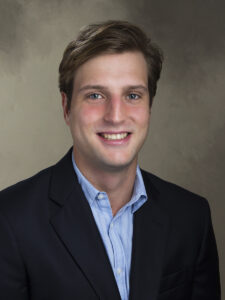 Nicholas (Nico) Portuondo is a graduate student at Northwestern University and the recipient of a Medill Journalism School merit-based grant. The native Miamian was chosen for the DukeEngage undergraduate community service program in Kauai, HI and is passionate about covering national environmental policy, environmental justice, and climate change. His dream is to be an international climate reporter focusing on the global diplomacy that will be pivotal in reducing carbon emissions and limiting the effects of climate change.
OHIO UNIVERSITY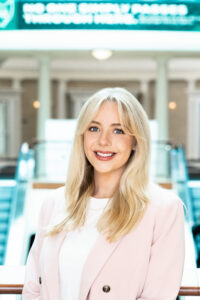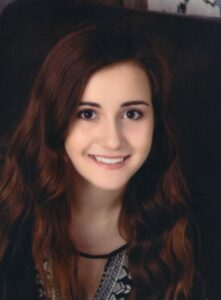 Margaux Augier is a sophomore journalism major, an Ohio University tour guide, and the Member Development VP of Alpha Xi Delta sorority. She is the incoming Associate Editor of Variant Magazine, Ohio University's first mass-print, student-run fashion magazine, and serves as a blog writer and adviser on the magazine's design and artistic elements. The Chagrin Falls, OH native is the 2020 recipient of the Joseph Lichtenberg Memorial Scholarship and is passionate about using journalism to speak for those without a voice.
Jayne Yerrick of Uniontown, OH is a junior majoring in journalism at Ohio University. She is the Editor-in-chief and co-founder of The Athens Effect, a student-produced science publication, a student writer for Ohio University Advancement and Marketing, a contributor to the OHIO News website, Ohio Women, video scripts for OHIO Sense of Place events, OHIO Legacy and OHIO Alumni newsletter, and a writer for Backdrop Magazine, a student-produced online and print magazine. Jayne plans to pursue a career as a political speechwriter and is also interested in working in nonprofit public relations to support women's rights organizations.
OHIO UNIVERSITY – COKIE ROBERTS SCHOLARSHIP
The Cokie Roberts Scholarship is named for the veteran Congressional and political correspondent for NPR, PBS and ABC News.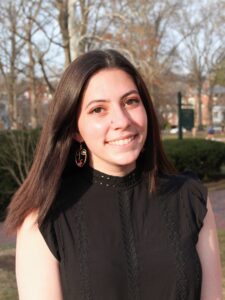 Sarah Donaldson, a junior at Ohio University, is working toward a degree in journalism with a minor in political science and a certificate in social media. From Cranberry Township, PA, she is currently editor-in-chief of The New Political, an independent and nonpartisan student publication that covers local politics, and a reporter, producer, and anchor for the student newscast Newswatch at WOUB Public Media. Sarah is passionate about the importance of local journalism and hopes to work as a reporter covering public affairs or business.
TEMPLE UNIVERSITY / NAHJ
This scholarship is co-sponsored by the WHCA and the National Association of Hispanic Journalists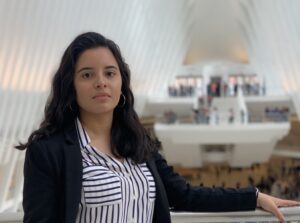 Luisa Suarez is a Philadelphian with a passion for political reporting. A journalism & political science junior at Temple University, she covered the 2020 New Hampshire primaries, worked as an election night stringer for the Associated Press, and has worked on various bilingual productions. Luisa hopes to travel across the United States as a multimedia political journalist to gain a deeper understanding of the country's political landscape and aspires to one day become a White House correspondent.
UNIVERSITY OF CALIFORNIA, BERKELEY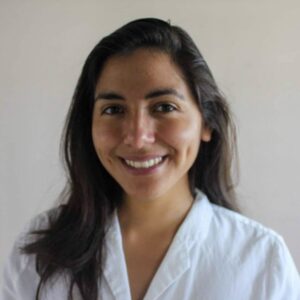 Coral del Mar Murphy-Marcos of Manatí, Puerto Rico is a graduate student at the University of California, Berkeley. A research assistant for the Investigative Journalism Program, she is a part-time reporter for USA TODAY, where she focuses on business and technology, and has written for The New York Times, National Public Radio, and The Puerto Rican Center for Investigative Journalism. An aspiring editor, she plans to concentrate on business reporting and how marginalized communities, including women and people of color, face economic inequities.
UNIVERSITY OF KANSAS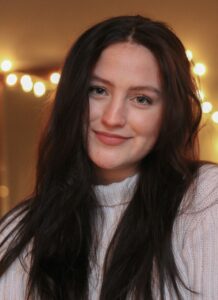 Lucy Peterson was the 2020 recipient of the Wichita Gridiron Bill Warren Scholarship for Investigative Journalism and led a team reporting on the coronavirus pandemic and its effect on the University of Kansas last spring. The junior journalism major from Denver, CO has served several roles at the student paper at KU including Senior Reporter, News Editor, and most recently Associate News Editor. She hopes to pursue a professional career covering politics and social justice issues in print and digital journalism.
UNIVERSITY OF MARYLAND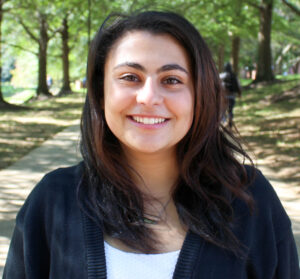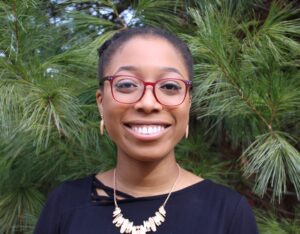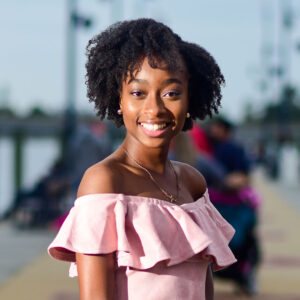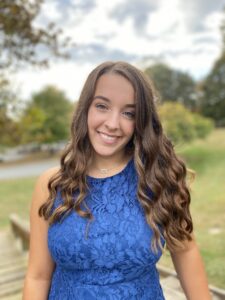 Sarah Tarek Elbeshbishi of Gaithersburg, MD is a junior majoring in journalism and public policy. She is a Politics Now intern at USA TODAY and worked on several polling stories addressing such topics as the Jan. 6 attack on the Capitol and the increase in Asian-American discrimination. She is also chapter president of the University of Maryland's Society of Professional Journalists. Earlier, she was the Journalism Education Association's Maryland State Journalist of the year and National Journalist of the Year runner up in 2018. Sarah wants to report on underrepresented and underreported issues and communities through a variety of platforms.
Erin Harper, a sophomore journalism major at the University of Maryland, first became interested in journalism while in elementary school. She has written for campus publications such as the Mitzpeh, a Jewish student newspaper, and Stories Beneath the Shell, which focuses on underreported issues on campus, and is an active member of CIVICUS, a UMD living and learning program with a focus on volunteer community service and political engagement. Currently working part-time at PBS as a special projects intern on the documentary series "FRONTLINE," the Washington, DC native wants to work as a multiplatform journalist abroad, telling impactful stories about different cultures and communities that show the values and traditions that help to shape them.
April Howard, a senior at the University of Maryland, is a Society of Professional Journalists Scholarship Recipient (SDXDC Chapter), a member of the National Society of Collegiate Scholars, Vice President/PR for the Caribbean Students' Association, a reporter/anchor for The Left Bench TV, a member of the National Association of Black Journalists, and a member of the T. Howard Foundation. The Upper Marlboro, MD scholar is interested in sports reporting, anchoring, and/or commentating with a special interest in football, basketball, and tennis.
Katherine Mahoney hopes to combine her journalism and studio art majors by going into the layout and design side of journalism. The University of Maryland freshman is Layout and Design Co-Director and Senior Website Manager for UMD's Monumental Magazine, a staff writer for Her Campus and Humans of College Park, and a Cover Designer for Paper Shell Review. From Brookeville, MD, she was Features/Survey Editor in high school and Photography Student of the Year.
UNIVERSITY OF MISSOURI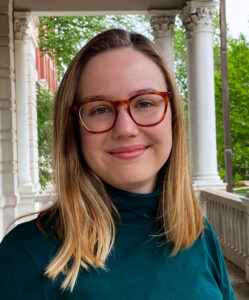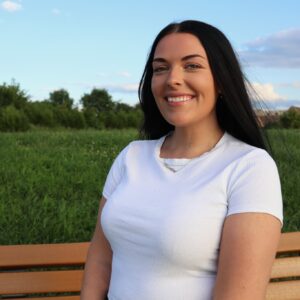 Madison Conte received her graduate degree from the University of Missouri in December 2020 and is working with the Wall Street Journal's Digital Experience and Strategy unit. Hailing from Rochester, MN, she has received the Society of Professional Journalists 2019 Sigma Delta Chi Award — Best Documentary, Public Media Journalists Association Awards — 2020 First place: Documentary, New York Festivals Radio Awards — 2020 Bronze Award for Documentary: Social Issues. She also produced an award-winning documentary podcast episode exploring the University of Missouri's LGBT history.
Mikayla Easley of Moscow Mills, MO is a graduate student at the University of Missouri. She has covered statewide issues related to the environment, healthcare, and elections for the Columbia Missourian and was an Assistant City Editor at the Missourian in the public health and safety beat. A first-generation college student with a degree in Russian language and translation theory, she currently works as an editorial intern with Foreign Lobby Report and aspires to work as a reporter in Washington, DC covering U.S. foreign policy or abroad covering Russia and Eastern Europe.
# # #
For more information, contact Executive Director Steven Thomma, director@whca.press